The saris that were handed over to the voters
In the wake of the KR Pate by-election, BJP candidate Narayana Gowda of the KR Pate constituency, who was taking his car in a car to be distributed to voters, has seized thousands of saris belonging to the electorate.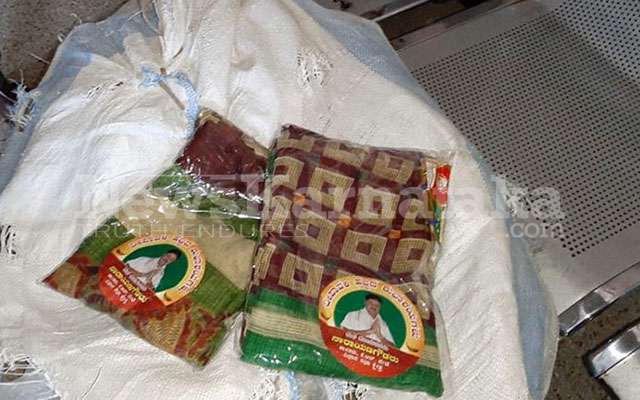 Thousands of uniformed bureaucrats and Ashok led by election inspector Ashok Karthikare have been seen carrying tens of thousands of sari bands that greet Diwali with a photo of driver Venkatreddy and Narayana Gowda in a Maruti Omni car near Sakshibidu village in Taluk (KA05, ME0599) Countryside police seizure of saris Ke said.
ASI Shivakumar Yadav of the Rural Police Station has registered a case and is conducting further investigation.